The Threads of Fybre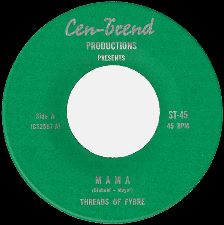 Mama / Believe Me - 7"
Cen-Trend - 1967


Michael Panontin

From the tiny village of St. Clement's near Kitchener, Ontario, the Threads of Fybre were a rather fleeting concern, allegedly performing not more than ten times in their entire career. Nonetheless, in true DIY fashion, they did manage to commit themselves to vinyl posterity, recording this double-sider in Toronto on June 25, 1967, just as the mythical summer of love was about to unfold. Fronted - as it were - by Tim Meyer, who doubled up on drums and vocals, this four-piece, like much of 1960s garageland, was a lot longer on attitude than on talent. In fact, the primitive guitar scratchings and rudimentary drumming on the a-side 'Mama' recall later punk legends Television Personalities at their charming best (which would mean at their worst), while Meyer's surly vocal ratchets up the rancour a notch with a totally convincing Sky Saxon scowl. Over on 'Believe Me' there is more of the same glorious amateurism, though this time the lads bog down a bit in a lethargic mess, with the whole thing unravelling by the song's end.


Suggestions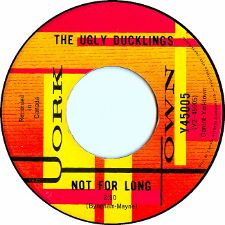 The Ugly Ducklings
Postman's Fancy / Not for Long - 7"
Yorktown



Our Generation
Out to Get Light / Cool Summer - 7"
Trans-World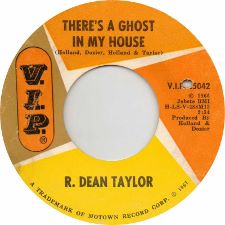 R. Dean Taylor
There's a Ghost in My House / Don't Fool Around - 7"
V.I.P.



The Rabble
You Come On Too Strong / Golden Girl - 7"
Trans-World